Here you can find important and useful tips for preparing to Formnext Forum Tokyo 2022.
Effective promotional tools increase the attraction of your target audience. Plan ahead to take advantage of participating at the event!
Package booth
Type-A (with Basic equipments & furnitures)/9 sqm Wide 3m x Depth 3m
Type-B (with Basic equipments & furnitures) /6 sqm Wide 3m x Depth 2m    
System panel / punch carpet (gray)
LED spotlight (6W) x2
2 sockets (can be used up to 100V / 800W) x 1
Parapet (A type only) and company name plate (company name / booth number) x 1
Facility installation / removal / material transportation costs, electricity construction costs and electricity usage fees (up to 1 kW)
* Package booth contents are subject to change.

Promotion tool guide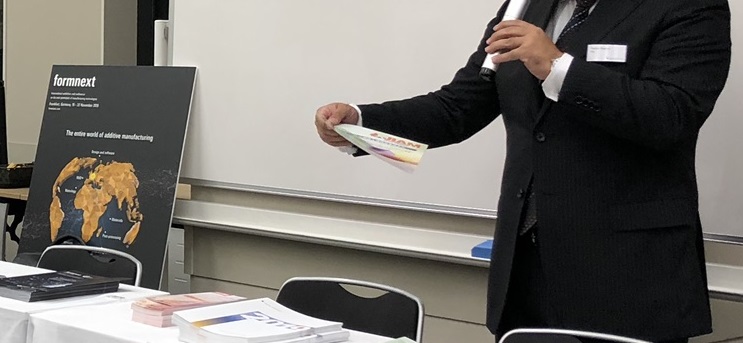 Promotional tools enable you to share your company profile with visitors prior to, during and after the fair to increase your promotion. In order to maximise your investment at Formnext Forum Tokyo 2021, the advertising and sponsorship package should play an integral part in your pre- and post-fair marketing and communication strategy.
*Promotion tool guide is not available now. We will inform you as soon as we are ready.